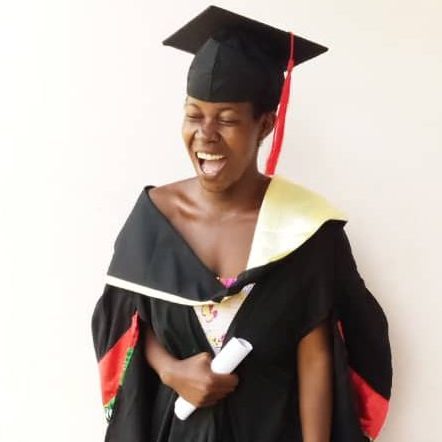 Meet Zaina
the first girl that Femlead supported. She has just graduated!
However, Zaina's story did not start so well.
Orphaned at 6 years old, she and her siblings became homeless.
As is so common for young girls in the area she suffered abuse and sexual exploitation until she was taken in by Tom and Esther Bagoole, the founders of Healing Focus Orphanage in Busiiro.
With help and support Zaina became a star pupil: full of energy and ambition, she easily won a government scholarship to Busiiro Secondary School.
But in spite of her initial success societal and cultural pressures took their toll and Zaina disappeared.
After searching for her and Esther discovered she had married at the age of 14.
Esther persisted with her and gave her the counselling and support she needed to overcome the challenges and return to education.
Zaina's graduation from University is just one example of how Esther's perseverance has made a difference to the community.
This story was the incentive for the formation of Femlead. Esther's determination to find a way to help and empowers girls and young women is the primary goal of the Femlead organisation.
Zaina, in the end, did not give up on herself. This was because Esther never gave up on her.
It is an example of what Femlead is all about.
From everyone at Femlead, congratulations Zaina!