Workshop 9
Sex and Relationships as a Teenager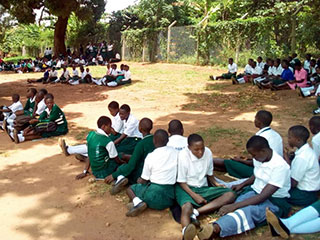 Date: October 2018
Theme: "Sex and Relationships as a Teenager"
The community is deeply rooted in promoting early marriages and child prostitution practices.
As much as we try to change the perceptions of the children, without talking to the communities our impact is restricted. When they go back to their communities,
they are continuously influenced by the early marriage and prostitution practices of their own relatives.